UFOTV LIVE
NASA and UFO SECRECY - Astronaut, Dr. Edgar Mitchell LIVE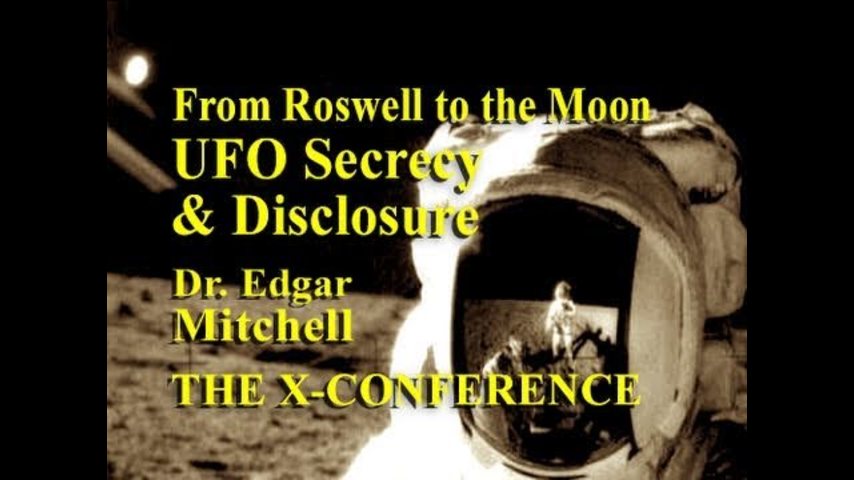 Sign in
---
TELEVISION LINK INSTRUCTIONS
IF YOU ARE HERE TO LINK YOUR TELEVISION TO UFOTV®, YOU WILL FIRST NEED TO LOGIN TO YOUR ACCOUNT. THEN CLICK ON "LINK ACCOUNT" AND ENTER YOUR LINKING CODE AND CLICK ON THE LINK BUTTON. YOUR TELEVISION WILL IMMEDIATELY UNLOCK AND YOU CAN BEGIN WATCHING UFOTV.
---
TELEVISION LINK INSTRUCTIONS FOR FIRST TIME SUBSCRIBERS
IF THIS IS YOUR FIRST TIME AT UFOTV® AND YOU DO NOT HAVE A SUBSCRIPTION, CLICK ON THE "SIGN-UP" LINK ABOVE AND FOLLOW THE ONSCREEN INSTRUCTIONS. YOU CAN CANCEL YOUR SUBSCRIPTION AT ANYTIME. AFTER YOU COMPLETE THE SUBSCRIPTION PROCESS, RETURN TO www.UFOTV.com/link AND ENTER YOUR LINKING CODE AND CLICK ON THE LINK BUTTON. YOUR TELEVISION WILL IMMEDIATELY UNLOCK AND YOU CAN BEGIN WATCHING UFOTV®.
---
IF YOU NEED TECHNICAL SUPPORT FROM A LIVE UFOTV® TEAM MEMBER CALL 1-800-350-4639 (WORLD) 310-578-5300 AND ASK FOR TECHNICAL SUPPORT. A LIVE UFOTV TEAM MEMBER WILL ASSIST YOU
---
NASA and UFO SECRECY - Astronaut, Dr. Edgar Mitchell LIVE
Duration 1h, 30m
Apollo Astronaut and the 6th Man to walk on the Moon - Dr. Edgar Mitchell speaks about the big picture of the planet Earths emergence into a new cosmic community of advanced civilizations in our own galaxy and beyond. Dr. Mitchell discuses his conversations with the original Roswell witnesses that he calls the old timers and his subsequent verification of the Roswell UFO Crash event, by high ranking military officials and chiefs of staff, at the United States Pentagon, who verified for Dr. Mitchell, that the events at Roswell did actually occur. On January 31, 1971, Navy Captain Dr. Edgar Mitchell embarked on his journey into outer space that resulted in becoming the sixth man to walk on the moon.  Scientist, test pilot, naval officer, astronaut, entrepreneur, author and lecturer, Dr. Mitchell's extraordinary career personifies humankind's eternal thrust to widen its horizons as well as its inner soul. His academic background includes a Bachelor of Science in Industrial Management from Carnegie Mellon University, a Bachelor of Science from the U.S. Naval Postgraduate School and a Doctor of Science in Aeronautics and Astronautics from MIT.  In addition he has received honorary doctorates in engineering from New Mexico State University, the University of Akron, Carnegie Mellon University and a ScD from Embry-Riddle University. Dr. Mitchell has received many awards and honors including the Presidential Medal of Freedom and nomination for the Nobel Peace Prize and was inducted into the Space Hall of Fame in 1979 and the Astronaut Hall of Fame in 1998. After retiring from the Navy in 1972, Dr. Mitchell founded the Institute of Noetic Sciences to sponsor research into the nature of consciousness as it relates to cosmology and causality. In 1984, he was a co-founder of the Association of Space Explorers, an international organization of those who have experienced space travel. He lectures regularly on cosmology, human potential, and the implications of recent discoveries in science as they affect our individual lives.