UFOTV LIVE
HUDSON VALLEY UFOs: 100 YEARS OF SIGHTINGS – MUFON UFO SYMPOSIUM – Linda Zimmermann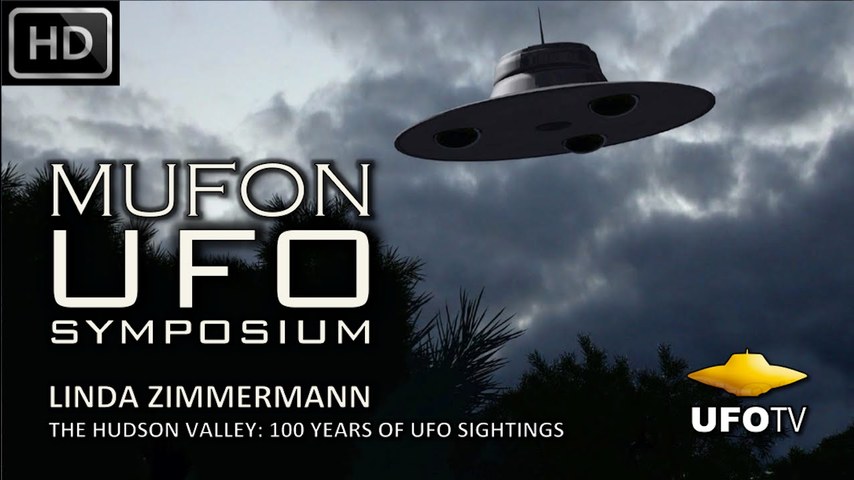 Sign in
---
TELEVISION LINK INSTRUCTIONS
IF YOU ARE HERE TO LINK YOUR TELEVISION TO UFOTV®, YOU WILL FIRST NEED TO LOGIN TO YOUR ACCOUNT. THEN CLICK ON "LINK ACCOUNT" AND ENTER YOUR LINKING CODE AND CLICK ON THE LINK BUTTON. YOUR TELEVISION WILL IMMEDIATELY UNLOCK AND YOU CAN BEGIN WATCHING UFOTV.
---
TELEVISION LINK INSTRUCTIONS FOR FIRST TIME SUBSCRIBERS
IF THIS IS YOUR FIRST TIME AT UFOTV® AND YOU DO NOT HAVE A SUBSCRIPTION, CLICK ON THE "SIGN-UP" LINK ABOVE AND FOLLOW THE ONSCREEN INSTRUCTIONS. YOU CAN CANCEL YOUR SUBSCRIPTION AT ANYTIME. AFTER YOU COMPLETE THE SUBSCRIPTION PROCESS, RETURN TO www.UFOTV.com/link AND ENTER YOUR LINKING CODE AND CLICK ON THE LINK BUTTON. YOUR TELEVISION WILL IMMEDIATELY UNLOCK AND YOU CAN BEGIN WATCHING UFOTV®.
---
IF YOU NEED TECHNICAL SUPPORT FROM A LIVE UFOTV® TEAM MEMBER CALL 1-800-350-4639 (WORLD) 310-578-5300 AND ASK FOR TECHNICAL SUPPORT. A LIVE UFOTV TEAM MEMBER WILL ASSIST YOU
---
HUDSON VALLEY UFOs: 100 YEARS OF SIGHTINGS – MUFON UFO SYMPOSIUM – Linda Zimmermann
Duration 1h, 10m
For 100 years, residence of New York's Hudson Valley have been experiencing startling UFO encounters and sightings. From the "Mysterious Airships" of the early 1900s, to "missing time" cases since in the 1920s, to the wave of massive triangles in the 1980s, to fascinating present-day cases, Author Linda Zimmermann's research points to the possibility that the Hudson Valley may be the most active UFO hot-spot in the United States. Her interviews with hundreds of eyewitnesses have uncovered detailed accounts from people of all walks of life, Law-Enforcement, Military Personnel, Pilots, Doctors, Teachers and College Professors, and Elected Officials, all who know they have encountered something that defies conventional explanation. In addition, Linda Zimmermann has recorded numerous multi-generational Abduction / Contact cases, which has led her to refer to the Hudson Valley as "Abduction Alley." The history of UFO sightings in the Hudson Valley includes every manner of shape and experience and extends for a period of more than a century, making it possibly the number one hot-spot for UFO activity in America. MUFON has been carefully collecting daily UFO Sighting Reports for over 48 Years. If you see a UFO, please fill-out a UFO Sightings Report at www.MUFON.com. Consider attending The Mutual UFO Network International UFO Symposium and meet your favorite UFO Investigators in person. Get the Monthly MUFON Journal or become a Member of MUFON, the Largest and Oldest Grass-Roots UFO Community in the World. Support your local MUFON Chapter and attend monthly Chapter Meetings in your area with like-minded people. Become a Certified UFO Field Investigator and learn about UFOlogy from the Best. – For more information go to: www.MUFON.com Proceeds from YouTube help to support the on-going research of The Mutual UFO Network (MUFON) a 501c Non-Profit Organization. Your donations are tax deductible. THE MUFON UFO SYMPOSIUM from UFOTV® coming soon to Special Edition DVD, AmazonPRIME, and UFOTV® on Roku! ©2015-2016 The Mutual UFO Network (MUFON®) and UFOTV® A UFO Video, Inc. Company, All rights reserved.