Mind & Spirit
Ghosts Caught On Tape - Fact Or Fiction?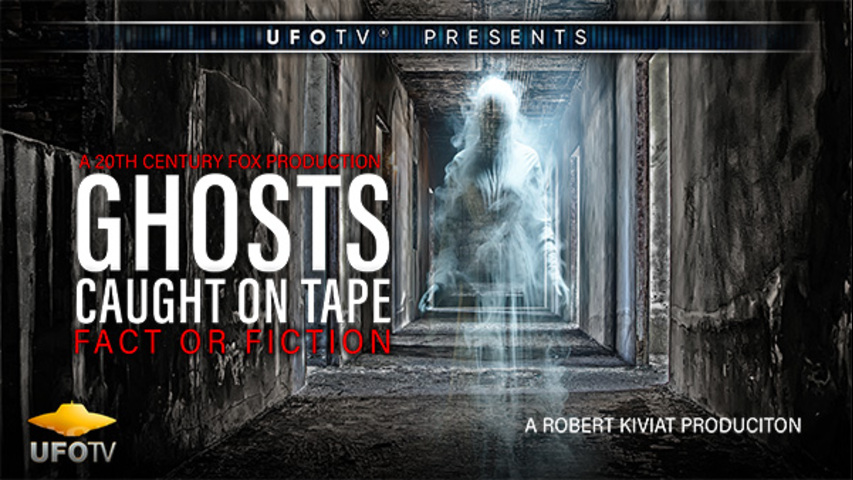 Sign in
---
IF YOU NEED TECHNICAL SUPPORT FROM A LIVE UFOTV® TEAM MEMBER CALL 1-800-350-4639 (WORLD) 310-578-5300 AND ASK FOR TECHNICAL SUPPORT. A LIVE UFOTV TEAM MEMBER WILL ASSIST YOU
---
Ghosts Caught On Tape - Fact Or Fiction?
Duration 46m
People all over the world believe Ghostly phenomena is real and represents "haunting spirits" trying to contact the living. Originally broadcast in 2000 to over 12 million viewers - and still considered the most credible "Prime Time" documentary ever produced on the subject - this FOX Television Special from Bob Kiviat (Alien Autopsy: Fact or Fiction?) examines actual photos and video footage of these "entities." Whether it's a ghostly "human form," menacing light forms, "Demon Faces," ghostly "mist," all explanations are considered by experts such as top physicist Dr. Michio Kaku, who concludes that this is the hard proof believers have long hoped for.